Text on Top
Text on Top is a brand that aims on solving a variety of captioning challanges. Whether it is a doctor's appointment, a (remote) conference, providing remote multilingual captions in the stadiums of Roland Garros or making the theater accessible with the innovative mobile Text on Stage LED screen, Text on Top has a clever solution for every situation!
Text on Top works with any kind of input method, like the regular computer keyboard, Velotype, steno machines and Dragon Respeaking software.
Text on Top works both on-site and remotely (Text on Tap). With its rich set of tools it offers solutions for all kind of applications.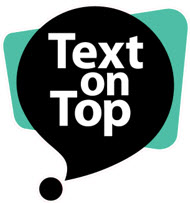 From easily providing captions using the presenter's laptop, to seamlessly bridge with the high-tech equipment that AV technicians use. Of course, streaming text to online meeting platforms is supported as well.
Also easy to use applications for individuals are provided, like the Text on Tap Overlay tool for example, available for both Windows and Mac!
Last but not least... in August, Text on Top celebrates its 10th birthday!
Sander Pasveer
Email: info@text-on-top.com
https://text-on-top.com